21 Wedding Readings That'll Make You Want To Marry The Next Person You Lay Eyes On
"It's you yourself. It's you. It's you I like."
This gorgeous E. E. Cummings poem: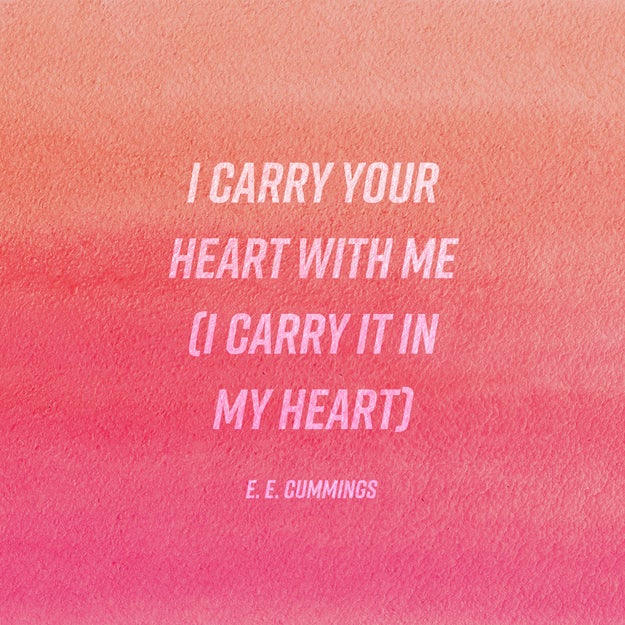 "We did 'i carry your heart with me (i carry it in my heart)' by E.E. Cummings. We have it framed in our bedroom now."
Jenny Chang / BuzzFeed / Getty Images
This perfect passage for a non-religious ceremony: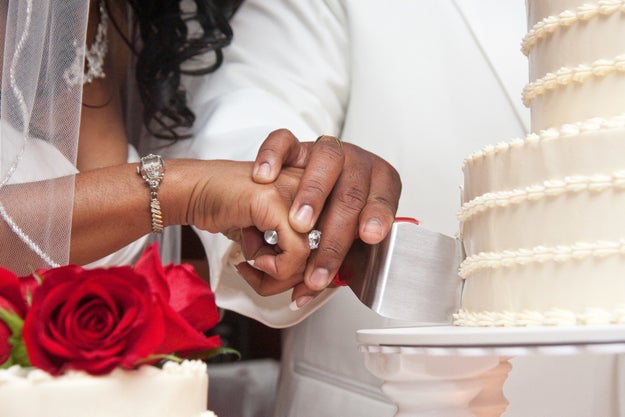 "Our ceremony was entirely non-religious, so it was a slight struggle to find appropriate readings. We ended up using 'Union' by Robert Fulghum. An excerpt:
'Before this moment you have been many things to one another: acquaintance, friend, companion, lover, dancing partner, and even teacher, for you have learned much from one another in these last few years. Now you shall say a few words that take you across a threshold of life, and things will never quite be the same between you. For after these vows, you shall say to the world, this — is my husband, this — is my wife.'"
Sjharmon / Getty Images
This insanely romantic letter from a French solider to his wife during WWI: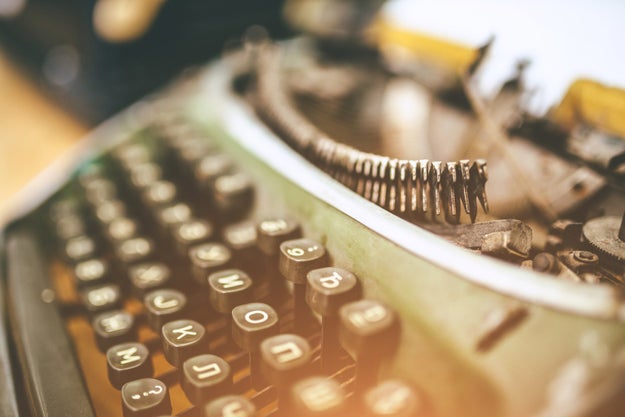 "I'm an historian and found one of our readings during one of my graduate seminars on the First World War. The reading is a letter sent from a French soldier to his wife, dated February 28, 1918.
Their incredibly preserved correspondence provided the basis for the book Your Death Would be Mine by Martha Hanna.
Section Historique de l'Armee de Terre, 1Kt T458, Correspondance entre le soldat Paul Pireaud et son espouse, 10 janvier 1910-1927, Letter from Paul Pireaud to Marie Andrieux 28 February 1918.
'My beloved,
I have never seen you so sweet so good so lovable and so confident
just the way I have wanted so often(.)
(W)ithout doubt you understood my dream(s) and my desires(,)
you could not imagine how happy that makes me
how happy you make me and how I love you
(T)here is no need for you to be afraid(.)
with hearts like ours nothing will ever tire them and nothing will break them
our love will keep us forever young
(A) love like the one I have for you will never die
even on the threshold of old age for me you will still be the young girl who charmed me
who made my heart beat hard
and who brought me such feelings of happiness
you will always be the one I love and that I will love forever with all my heart'
*Edits were mine for clarity and pacing."
Eclipse_images / Getty Images
---
---
---
Leave a comment
Comments will be approved before showing up.